About the Integrated Care Project
The Integrated Care Training Project is an ongoing collaboration between the Los Angeles County Department of Mental Health and UCLA Integrated Substance Abuse Programs' Training Department (ISAP) to strengthen the mental health system by increasing the skills and knowledge of its workforce.  The Integrated Care Training Project consists of training and technical assistance for providers on best practices for screening, treating, and referring clients who have co-occurring mental health and substance use disorders.
Populations Served
Trainings provide knowledge and skills on co-occurring disorders and are tailored to meet the needs of providers treating children and families, transition age youth (TAY) and adolescents, adults, older adults, and criminal justice involved consumers.
Mission
Given the unique needs of and challenges faced by persons with COD, our goal is to equip practitioners and peers with best practices for prevention, screening, assessment, and intervention of co-occurring mental health, substance use, and physical health disorders.  We aim to do so by equipping participating professional staff with the necessary educational background and competencies required for the delivery of effective services to clients with COD.
Project Goals
We aim to provide participating professional staff with the knowledge and skills necessary for effectively caring for consumers with co-occurring mental health, substance use, and physical health disorders. All trainings and resources are developed with the following goals:
EFFECTIVELY prepare mental health staff to address co-occurring disorders among mental health consumers
PROMOTE wellness, resiliency, and recovery in an age- and culturally- appropriate manner, and promote evidence-based, promising practices in integrated COD treatment
OVERCOME stigma
Our Team
Trainers
Joy Chudzynzki, Ph.D., joychud@ucla.edu
Dr. Joy Chudzynski is an Assistant Research Psychologist at UCLA, Integrated Substance Abuse Programs (ISAP) and a licensed Clinical Psychologist. She currently works as a trainer and curriculum developer for several topics including Motivational Interviewing, Co-occurring Disorders, and Methamphetamine Dependence and Treatment. She also directs a study which examines the effect of aerobic exercise on treatment outcomes for methamphetamine-dependent individuals in a residential treatment program. Dr. Chudzynski has worked in substance abuse research for over ten years and completed her doctorate in Clinical Psychology from Pepperdine University where she conducted research examining the role of alternative reinforcement in substance abuse treatment. Her research interests include novel treatments for substance abuse and dependence, aspects of drug abuse relapse, treatment motivation, the development and dissemination of successful treatment interventions and the expansion of substance abuse prevention programs for a variety of populations.
-------------------------------------------------------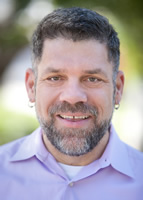 Thomas Freese, Ph.D., tfreese@mednet.ucla.edu
Thomas E. Freese (Ph.D. in Clinical Psychology, California School of Professional Psychology, 1995) is currently the Director of Training for UCLA Integrated Substance Abuse Programs (ISAP) and the Principal Investigator and Director of the Pacific Southwest Addictions Technology Transfer Center (PSATTC). Dr. Freese has also served as Principal Investigators on projects funded by the California Department of Alcohol and Drug Programs to train providers to implement Screening, Brief Intervention and Referral to Treatment (SBIRT). Dr. Freese has also led several large projects assist providers in implementing integrated treatment for co-occurring mental health and substance use disorders. He has been a featured presenter at conferences and meetings nationally and internationally on the impact and treatment of methamphetamine and opioid dependence. Dr. Freese has also served as the Project Director on a number of studies including research on methamphetamine use. He has worked in the addiction field since 1983, and has developed and conducted trainings in 45 states and internationally, providing training and workshops for clinicians-in-training at the all levels.
-------------------------------------------------------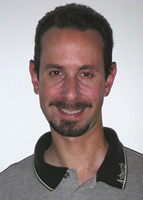 Mitch Karno, Ph.D., karno@ucla.edu
Mitchell Karno (Ph.D. in Clinical Psychology, University of California, Santa Barbara, 1997) is Associate Research Psychologist in UCLAs Department of Psychiatry and is the Director of Alcohol Studies at ISAP.
Dr. Karno's primary research areas include patient-treatment matching, mechanisms of behavior change for alcoholism, and screening for alcohol problems. Dr. Karno is Principal Investigator for multiple studies funded by the National Institutes of Health, including a study to assess which types of therapist interventions are most and least effective for different patients during alcohol treatment, and a study to examine factors associated with help-seeking and change in substance use in the general population. Dr. Karno is Assistant Editor of the journal Addiction.
-------------------------------------------------------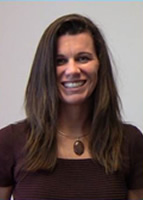 Sherry Larkins, PhD, larkins@ucla.edu
Sherry Larkins, Ph.D., has worked for Friends Research Institute and UCLA's Integrated Substance Abuse Programs since 1998. She currently directs co-occurring training and evaluation initiatives across the state. Prior to her current position, she was the Director for a study investigating the diffusion of HIV and other STDs among methamphetamine-using MSM and MSM, and worked with a research team exploring behavioral treatment interventions for stimulant and alcohol abusers. She has been involved in substance abuse research for over fifteen years and completed her doctorate in sociology at Rutgers University in 1999. Her research interests include stimulant abuse, substance abuse treatment for marginalized populations, sexual risk behaviors associated with substance use, and qualitative methodologies.
-------------------------------------------------------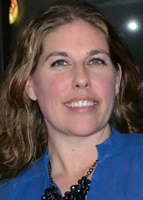 Beth Rutkowski, MPH, brutkowski@mednet.ucla.edu
Beth Rutkowski is the Associate Director of Training/Epidemiologist. Ms. Rutkowski received her Master of Public Health degree, with an emphasis on epidemiology and quantitative methods, from the University of Medicine and Dentistry of New Jersey, School of Public Health in 2000. She has been associated with UCLA's Integrated Substance Abuse Programs (ISAP) since December 2000, and currently serves as the Associate Director of Training. The majority of Ms. Rutkowski's time is devoted to the SAMHSA-supported Pacific Southwest Addiction Technology Training Center (Pacific Southwest ATTC), where she assists in the development of rollout training packages based on evidence-based substance abuse research and targeted to the community at large. In addition, she organizes and conducts conferences and trainings throughout the two-state Pacific Southwest region (Arizona and California) on scientifically validated interventions and topics, such as substance abuse research and policy, methamphetamine abuse, process improvement strategies to improve client engagement and retention in treatment, screening, brief intervention, and referral to treatment, HIV and drug abuse, substance abuse epidemiology, medication-assisted treatment, and best practices in addiction treatment. Ms. Rutkowski recently directed a California Endowment-funded project entitled Adopting Changes in Addiction Treatment, where five regional NIATx/ACTION Campaign learning collaboratives were established to encourage staff from 150+ substance abuse treatment agencies in nearly 50 California counties to implement rapid cycle process improvement change projects. She also directed a phase II pilot project focused on improving client engagement and retention in substance abuse treatment and recovery programs in Los Angeles County, CA (based on strategies developed by the Network for the Improvement of Addiction Treatment [NIATx]). Ms. Rutkowski has co-authored and edited several peer reviewed research articles, book chapters, special issues, and technical reports on treatment evaluation, research-practice partnerships, process improvement strategies for use in substance abuse treatment programs, prescription drug misuse, the epidemiology of methamphetamine and crack cocaine abuse, and local, national, and international drug trends.